Call In Reinforcements
By Rachel Dick
Having lived in Indianapolis since the start of my college career five years ago, I've known Cid, Creating Positive Relationship's Executive Director, for several years now. Over the years, I've listened to Cid talk about the work she does and I've always been intrigued to learn more about it.
This past summer, I became a fly on the wall of CPR's office as one of my professors assigned me to observe how an organization communicates within itself. My writer's ears immediately perked up when, while observing, I heard the office staff speak about their need to write more blog content. But alas, being a full-time student while working a part-time job and maintaining a home and a marriage, I couldn't see how it would fit into my schedule, so I kept my interest to myself.
This semester, however, my senior capstone class assigned me to write content for a client. I immediately thought of Cid. After all, what better way to gain an understanding of CPR than to write about those who have been directly impacted by their work?
This brings me to Katie, a strong-willed, witty redhead from the Indianapolis area. I've recently had the opportunity to talk with her and have changed her name to protect her privacy.
As Katie was growing up, her dad never shied away from talking with her about serious topics such as sex. In fact, when she was in middle school, he asked her to make him a very important promise, one she has kept, even as a college student: abstain from sex until marriage. I found myself wondering why she's still choosing to uphold this promise when so many other people her age aren't.
Though her dad passed away two years after she made this promise to him, Katie has chosen to continue in abstinence after being introduced to Creating Positive Relationships during her health class freshman year of high school. While listening to CPR's teachings, she learned valuable information about relationships.
"They spoke of how when people get into relationships and have a focus on the physical aspect before there is a level of commitment, it throws the balance off, and the relationship will likely not last for long."
I learned that the balance Katie is referring to is actually a chemical attachment that happens in the brain when people become physically intimate. Hearing this from Katie, I began realizing that CPR didn't just tell Katie not to have sex. They gave her real, hard facts about what happens when people have sex before entering a committed relationship. However, in a world where there are so many voices telling teens different things about sex, I wondered what made CPR's program stand out to Katie. Upon hearing about these facts, though, I saw that they were all the proof Katie's scientifically inclined mind needed.
Despite all of this, I found myself wondering how Katie continued to uphold her commitment in the midst of raging hormones and a society that tells her sex is a normal part of adolescence. The key, I discovered, was that Katie made the decision to deepen her involvement with CPR her sophomore year of high school by becoming a member of CPR's Teen Advisory Board (TAB).
Joining TAB meant Katie chose to surround herself with people her age who were also making the same commitment, therefore replacing peer pressure with positive friendships. Not only that, but joining TAB also gave her the opportunity to help develop curriculum revisions for CPR,  talk at Tough Talk Clinic Webinars where parents are encouraged to talk with their kids, as well as record a video of her story for others to see.
Because of TAB and the friends she's made, Katie doesn't have to try and figure things out on her own when she begins feeling uncertain in relationships.
"The relationships with my mentors from CPR have helped me build confidence because they give me advice for life decisions and remind me of the strengths that I have."
I was surprised to learn that CPR's impact in Katie's life hasn't stopped since she graduated from high school. In fact, upon applying to Butler University, Katie's acceptance letter stated that her involvement with TAB, along with her good grades, were key reasons why she was accepted.
Though she's now a swing dancing, book-loving student at Butler University studying to become a Physician's Assistant, I was delighted to learn that she still remains committed to her pledge with CPR. The community of students and mentors still hold her accountable to her pledge of forming healthy relationships as they strive to stay in contact.
"The CPR TAB group are fantastic people and CPR teaches important lessons that people should consider when handling all relationships."
Through interviewing Katie, I've gained an insight into CPR that I would have otherwise never gotten. Katie also taught me that Creating Positive Relationships doesn't necessarily replace the need for a parent's guidance but can rather reinforce, in an engaging way, what parents have already been telling their children.
Look for my next post where I'll share Michael's story about a young man who, like Katie, found a place in CPR's TAB, but for very different reasons.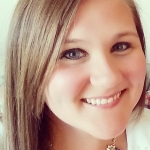 Rachel Dick is CPR's guest blogger this spring. Originally from Rensselaer, IN, Rachel now lives in Indianapolis with her husband, Steve. She is expecting their first child in August and plans to graduate from IUPUI in May.