Karyn Mitchel is the Program Director at Creating Positive Relationships. She is passionate about helping teens navigate relationships, while pursuing their future goals. She has a degree in Speech Communications and her background includes work with Youth for Christ/Campus Life in Illinois and Indiana. Karyn became a CPR Instructor in 2004. She stepped into leadership as the Program Director in 2009. The National Abstinence Education Association (NAEA) certified her as a Sexual Risk Avoidance Specialist (SRAS) in 2013. Her husband, Dennie, is a Wedding Pastor and High School Biology teacher. They have two grown children. Dennie also serves on the board of Creating Positive Relationships.
Leah has been with CPR since April 2017 and hired on full-time as Office Manager in September of 2017. She previously has worked for several non-profits including Indiana University's Center on Philanthropy as a college student, the Neighborhood Christian Legal Clinic as Staff Accountant, and Crescent Project as Office Manager/ Bookkeeper before coming to work for CPR. Leah enjoys cooking, singing, and spending time with her husband Dan and three children.
Alisa joined Creating Positive Relationships in 2009 as an Instructor. She has since added Trainer, Scheduler, and Director of Community Partnerships to her job description. As Director of Community Partnerships, Alisa connects with our community partners including local schools, associates, donors and churches. Alisa and her husband, Fred, have 5 children ranging from elementary to college. One of the many benefits she enjoys about working with CPR, while she is still raising her children, is practicing with her family what she instructs for CPR and, in turn, learning from her children what kids in today's world need.
Cynthia "Cid" McNeilly has over 35 years of experience as a volunteer coordinator and community organizer. While her degree is in architectural studies, she would tell you that she frequently uses the problem solving skills she was taught in college and what she has learned throughout the years about people to build relationships instead of buildings. 1994-2006, she served three consecutive 4-year terms as an elected school board member for the Metropolitan School District of Washington Township in Indianapolis, IN. She has been a presenter at the Indiana School Board Association's state-wide conferences, served on various ISBA state level committees, and traveled annually to Washington D.C. to lobby Indiana's senators and representatives on behalf of Indiana's schools. Cid became the Executive Director of Creating Positive Relationships in January 2011. Cid and her husband, Andy, have three married sons and nine grandchildren. Spending time with her family, even though most don't live close enough to allow this to happen as regularly as she would prefer, is her favorite pastime. Outside of being devoted to her family and working with CPR, her life has revolved around serving in her community and church and mentoring younger women.
Doris has worked for CPR since 2013 scoring student evaluations for High School and Middle School. Recently, Executive Assistant was added to her job title and with that change she is now in the office most afternoons helping to keep CPR running smoothly. Doris and her husband, Greg, have three married daughters and seven grandchildren. She most enjoys time with family, gardening, reading and serving in her church with women's ministries.
Rachel has been a guest blogger for CPR in the past and has been hired as staff September 2017. Rachel keeps the community connected to CPR's work through our social media outlets and annual correspondence. She has a degree in English Creative Writing and a minor in Communications from IUPUI and loves using what she learned to spread awareness about CPR and what we do. Rachel and her husband Stephen have two young children and she enjoys crafting, drinking coffee, and making up silly songs for her kids.
Our Trainers (in alphabetical order)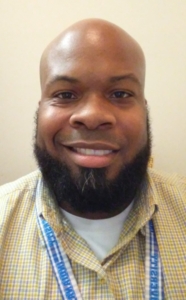 Kier became a trainer for Creating Positive Relationships in Indianapolis May 2016. He has taught CPR for CPC of Wabash Valley in Terre Haute, IN since 2011. Kier and his wife, Elicia "Starr," have 4 school-aged children.